Over the last week I have discovered that poverty and vanity are not a good combination.
Last week I allowed my vanity to persuade me that as much as I love the colour of my hair I should hide the grey.
I did. I reached for a Nice n Easy the same colour has my hair not heading the small print that said on natural red hair you will get a lighter red result. To be honest I didn't realise my hair was that red.
The result a red so light it was luminous. Luminous orange that is. A vat of conditioner and a brown semi permanent colour later I am a rather glorious ginger. Oh yes, that IS an improvement.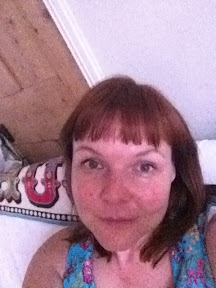 Today I found a mascara languishing in a bag I hadn't used for about a year. I applied said mascara and have been weeping all day.
But, poverty can me the mother of invention. Ok, I know it is necessity but is vanity really a need? Hmm you have a point. Yes it is.
So, I when I developed what can only be described as acne on my chest do you know how I got rid of it?
I slapped Sudocrem on it every night. It worked a treat.
Apparently women are seeking out the intense moisturising charms of Waitrose's Baby Bottom Butter to slap on their faces.
What do you use your baby's bottom cream for?
- Posted using BlogPress from my iPhone